Before my hike, I sat down and carefully planned my stages. I calculated how many kilometres I could cover per day and where the aid stations were. This gave me an idea of how fast I would need to go to complete my trek, as well as a rough idea of where it would be worth sending supply packs. It is important to note that shopping is available on Sundays, but post offices are closed and have limited opening hours on Saturdays.
Although you can never know what will happen on the road, it doesn't hurt to have a rough plan. However, there are also people who do the trail without planning ahead
If you are on an American long trail, you almost can't get around FarOut. Here you can find the most important waypoints, water sources and even information from other hikers via a comment function for all available trails. Another very helpful feature is the option to plan stages in FarOut and have the total metres in altitude and kilometres on the route displayed. FarOut is available in the web browser and for Android and iPhone devices.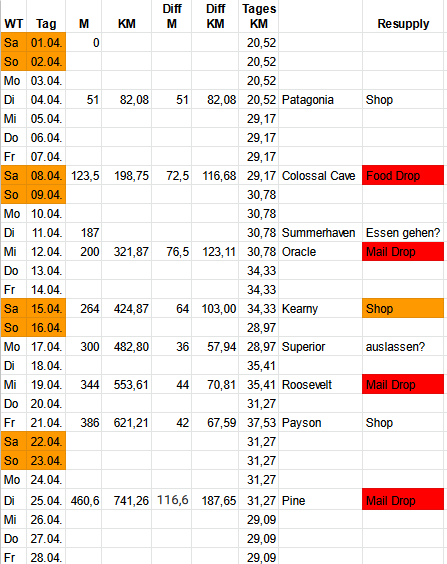 To give you an impression of how easy it is to plan your stages with FarOut, I have recorded a short clip for you.