Day 19: Today we went to the Superstition Wilderness. Some of the paths were very difficult to walk. Especially on the last few metres, there were many fallen trees on narrow paths on the slope, which actually consisted only of scree and made progress difficult.

The day was a bit shorter this time and the tent was pitched right next to a river.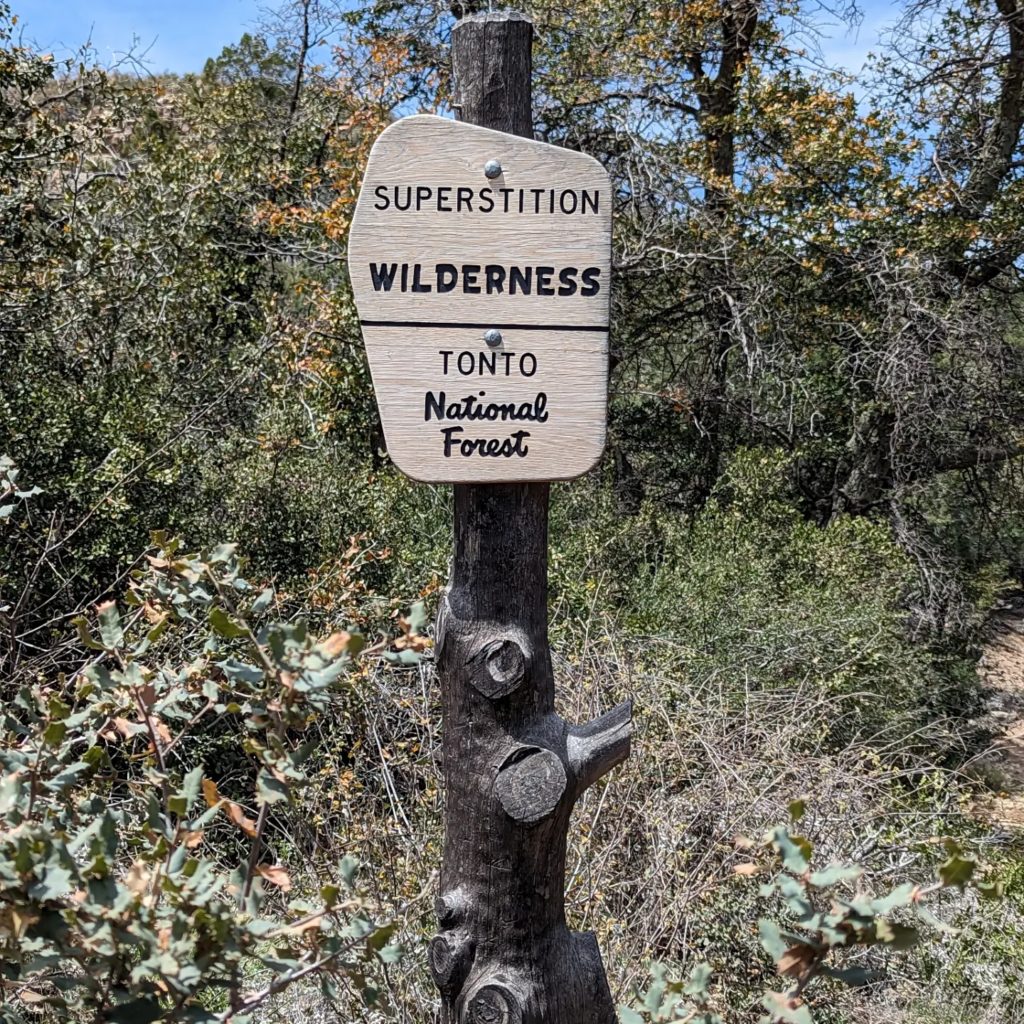 Day 20: I don't know if it was my fault, but I didn't really appreciate the Superstiton Willderness, even on the next day. It was only when I could see Roosevelt Lake from a distance that I was blown away. Huge and beautiful it lay before me. From that moment on, all I wanted to do was get there as quickly as possible. Unfortunately, it wasn't that easy because of the sandy, stony and steep dirt road.

Once there, I went to the visitor centre, where I could use the toilets and charge my equipment. I also picked up my supply package for the next 6 days. Kindly, the small shop accepts packages and stores them until the hikers pick them up. The whole thing only costs $10 and is much needed due to the limited selection on site.

I actually spent the whole day there and didn't even go to the restaurant. It got so late that I had to sleep in the car park along with many other hikers.