Day 21: The day started like the last one had ended. Rather leisurely, with a long sleep and coffee after the small shop had opened at 7:00 am. After that, however, we climbed 1700 metres in altitude over a distance of 36 km. But always with a breathtaking view of the lake on one side and the mountains on the other. Towards the end, it got really adventurous again, as it was rocky and sandy along the slope to a spring.
On the way, we even had a cold soft drink because someone had stocked a cooler for hikers along the way.

Due to the late start, the campsite was searched for in the dark. Which turned out to be adventurous and ended with a small diversions. I think next time I'd rather pitch my tent in the light again, that saves a lot of time and frustration.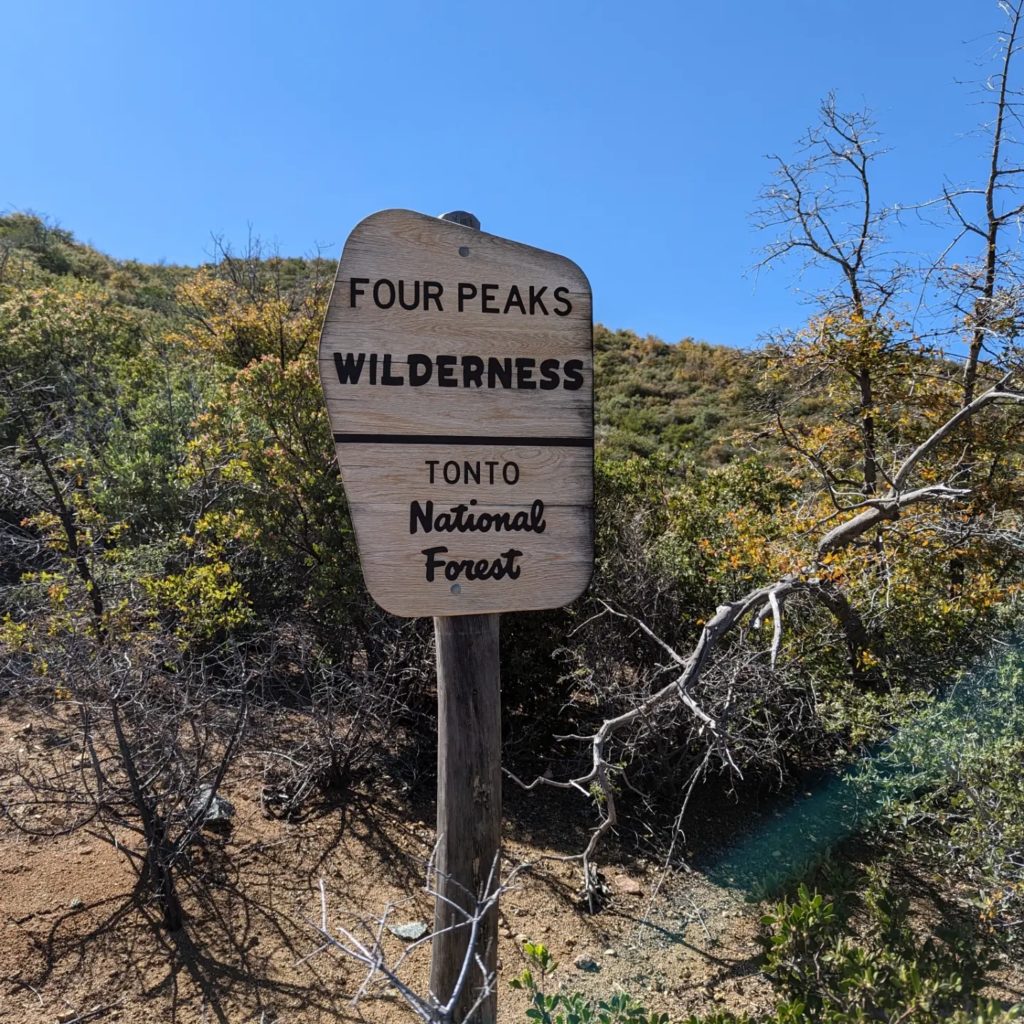 Day 22: From the rather dubious campsite, after a short time I went onto a dirt road that accompanied me for a very long time. You could still see the lake. It is simply huge! I can't think of anything else to say.

In contrast to yesterday, it was downhill most of the way today. That meant 42 km and a bit of splashing around at Sycamore Creek, which was much needed. From there we went under the highway to the last possibility to hitchhike to Payson, 30 miles away. But that was too far for me. My next destination was going to be Pine, but I had to step on the gas or the food wouldn't be enough.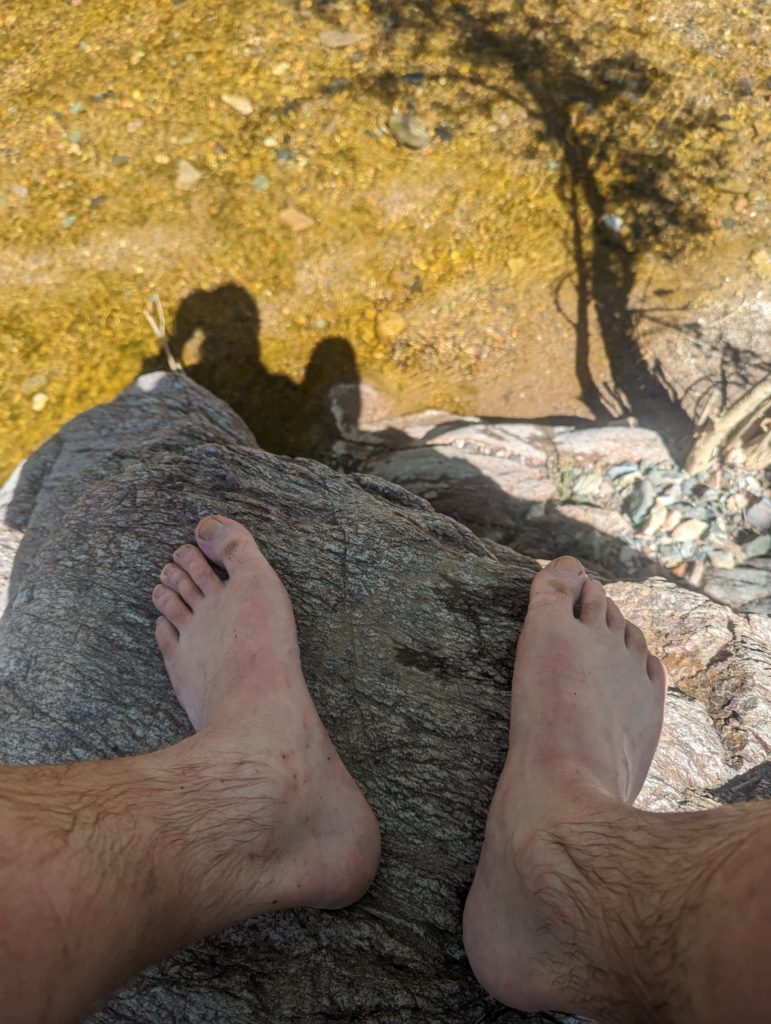 Day 23: After the previous day had been quite merciful in terms of altitude, we had a bit more to fight for today. A little over 40 km, our stage today meandered through the mountains. With beautiful views and a breathtaking night hike, the three of us ended the day at Chilton Camp. Probably the worst camping spot on the whole trail. It was Saturday, which is why about 15 other campers were also there, at this muddy, insect-infested spot near a water source.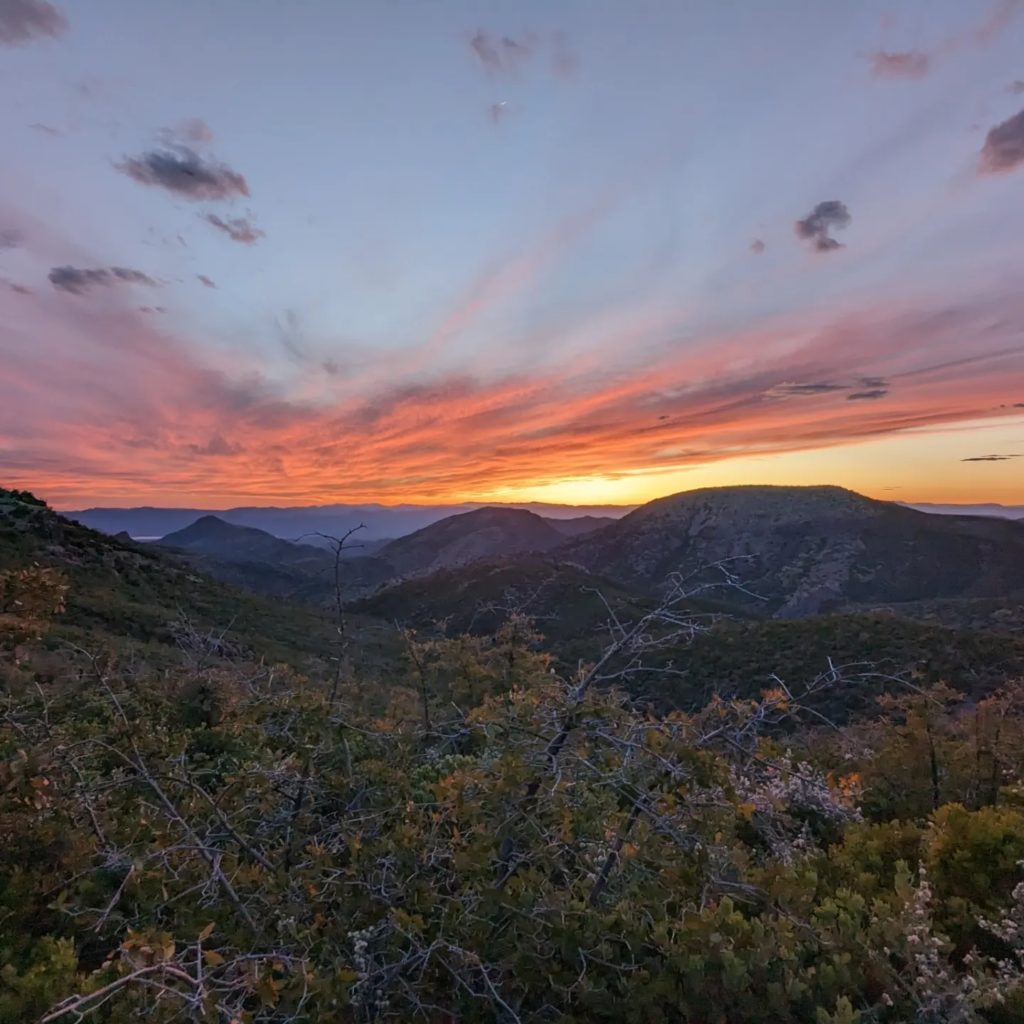 Day 24: Today we had planned to hike 30 miles. That means at least 48 km! And that despite the considerable amount of 1700 metres of altitude. The alarm clock rang at 4:30 a.m. so that we could be ready to start at 5 a.m. The whole day was difficult for me. The whole day was difficult for me. My feet hurt and I hadn't slept well. I didn't really appreciate the landscape, nor did I take many photos. To be honest, I suffered a lot during the first 20 miles, it just wasn't my day. But I'm sure it was also because I hardly had any food left.

At mile 20 we had to cross the East Verde River, which was a little over knee-deep. We took advantage of that for a short swim. After that, the remaining 16 km were much easier for me, although at the end of the day it had become a few more km. This day ended at 10:30 pm.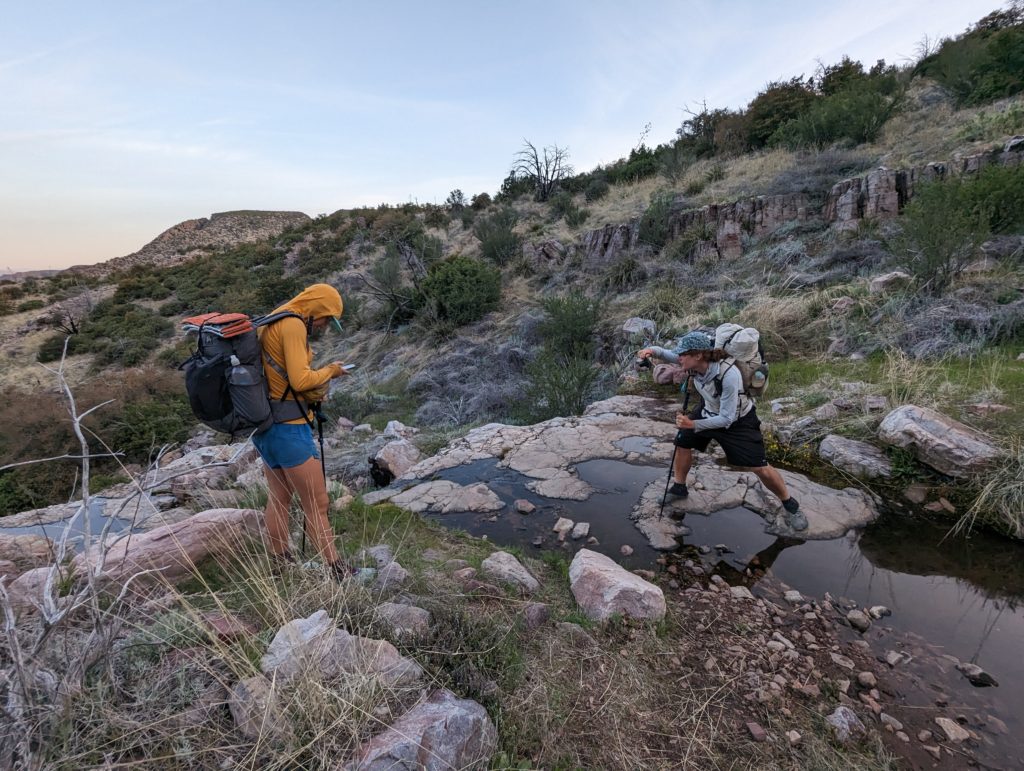 Day 25: From the rocky sleeping spot, we walked the last 16 km on very rocky roads to the highway leading to Pine. In Pine, three of us booked an Airbnb. There was no hotel on site. Otherwise, Pine is a cute little town with a brewery, a small supermarket and delicious coffee. So perfect to let the rest of this and the next day pass here.