Day 26 was the only "zero day" I allowed myself on the trail. We only went to the Airbnb or shopping. We cooked our own food and put our feet up.
Day 27: We left the Airbnb as late as possible and headed back to the trail. At the trailhead we met other hikers. Among others Sandals who hiked with us for 2 nights. It was less rocky than we were used to on the plateau. The trail was beautiful and varied. Rock formations, red sand and the knowledge that the next days to Flagstaff would be rather easy was like music to our ears.
We camped by a small river where fishing was prohibited. This seemed strange to me as I had never seen a single fish in the water we were drinking.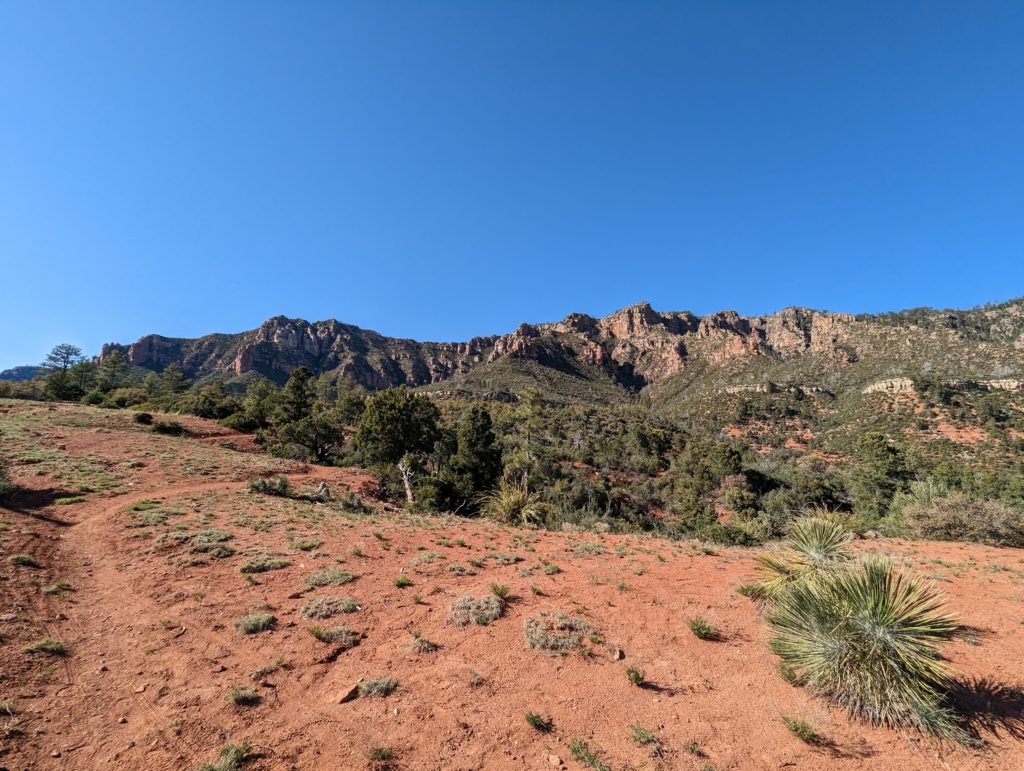 Day 28: We got to the top of the plateau and from then on it was a bit muddy and there was snow, but almost all the elevation was done. There was a knee-deep river crossing in freezing water later in the day and a campsite that was still shooting. Fortunately, however, we could already use the toilets and rubbish bins on site. Drinking water was also available. After a long day of hiking, we pitched our tent on the side of a dirt road. It was so damp and cold that my sleeping bag and tent were wet the next morning. The outer tent even had a layer of ice on the inside.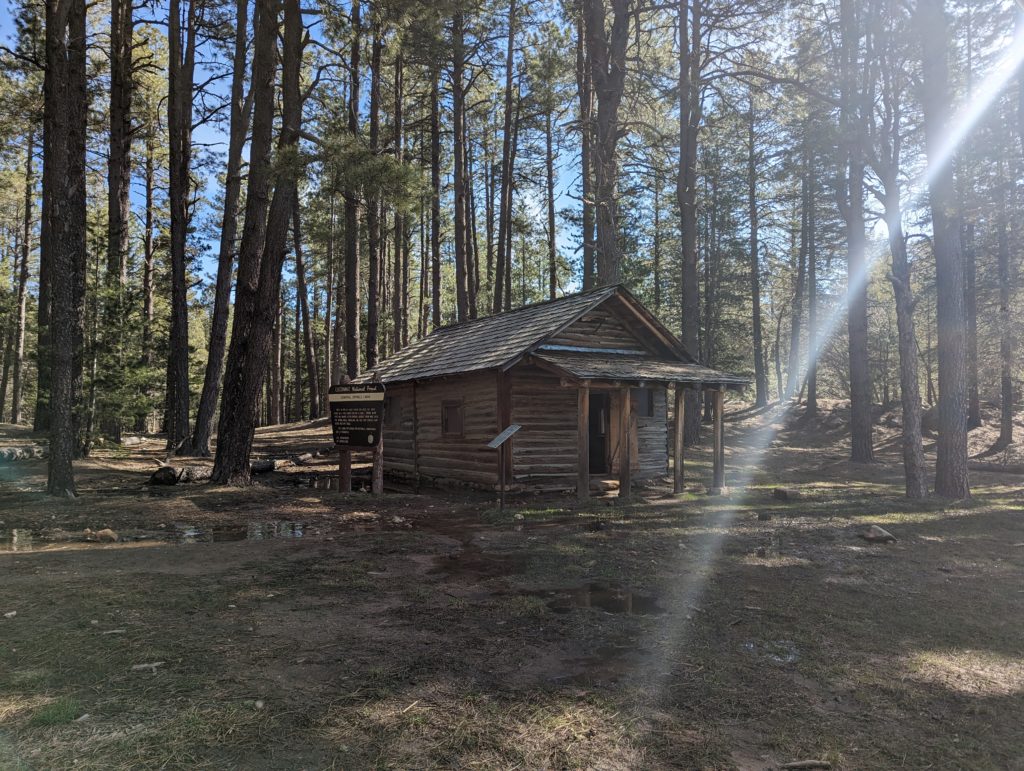 Day 29: The whole day was very wet, it was muddy everywhere and most of the trail was more of a river than a hiking trail. But that was also the most eventful part of the day. The initial joy that the trail was now easier gave way to sheer boredom. I missed the sharp stones under my feet and the metres in altitude. The mp3 player came into play more and more often. The landscape wasn't ugly, but it wasn't particularly varied either, and there were no beautiful views either.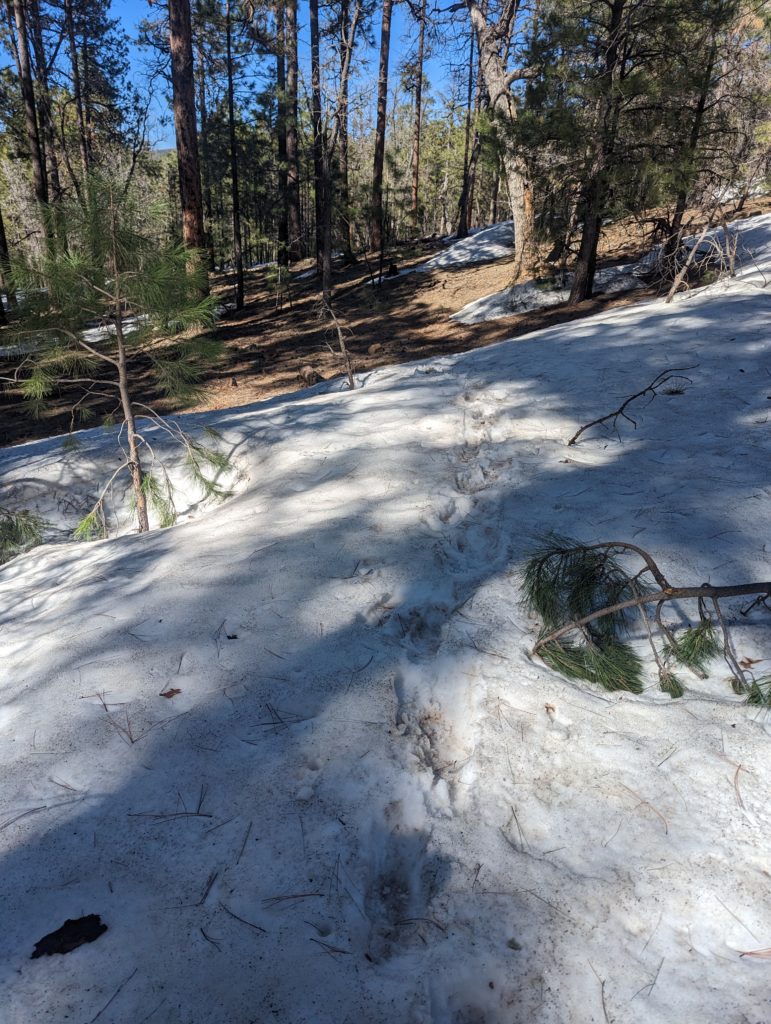 Day 30: Today we went as fast as possible to Mormon Lake. In the small shop at the largest natural lake in Arizona we wanted to buy some food for the next few days. Also, my parents visited us and gave the 3 of us some Trailmagic with beer and food.
With full bellies, we then followed the road around the lake instead of the trail. We wanted to take in one more viewpoint before climbing back up to the trail via a campsite.
The viewpoint was rather disappointing, but to be honest I didn't feel like I was missing anything on the trail.