Day 16: After a free coffee and breakfast at the hotel, all you had to do was step onto the street and the question: Do you have to get back to the trail? That's why Kearny is considered the friendliest town on the AZT.

Unfortunately I was let out about 2 miles from where I was picked up. But since I walked in the wrong direction at first, I made up the miles.

It was a long dry day. The whole trail ran along the Gila River, but far above it, with no way to reach it. Apart from that, the water was very brown and sandy, after filtering, but quite tasty.

Temperatures were around 38-40°C, so you're ready to drink whatever you can find.

Shortly before evening and one rattlesnake later, I took another wrong turn. I finally pitched my tent at the last access to the river.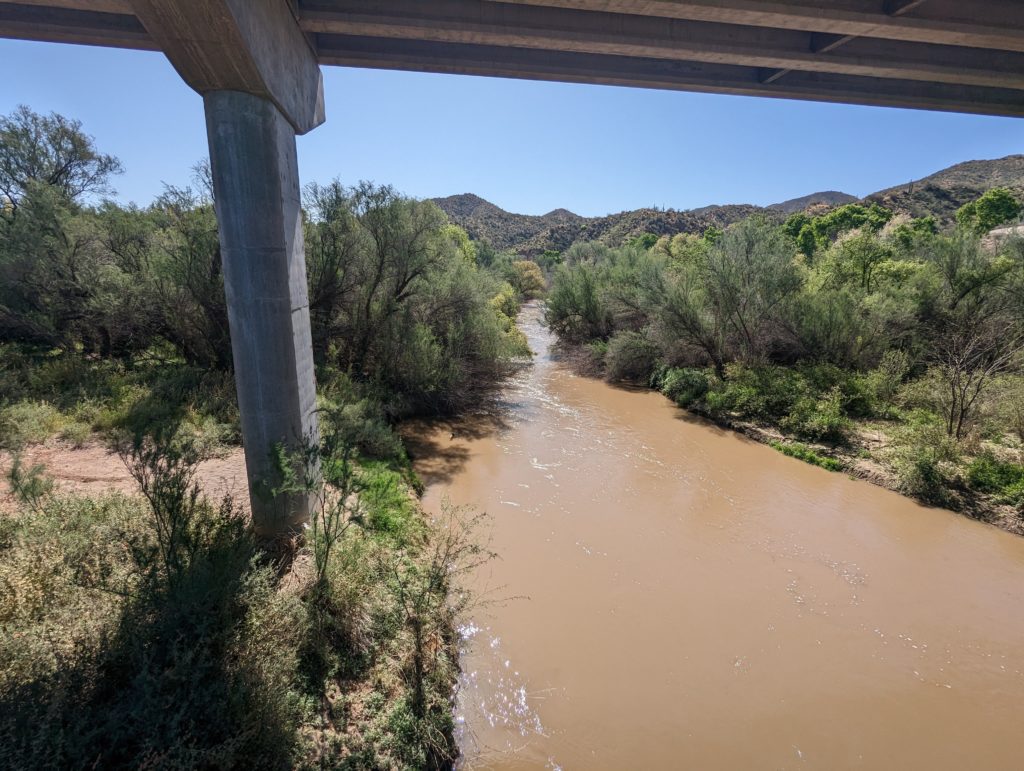 Day 17: This day started very early and with a long but very beautiful climb. The slopes were full of flowers and it was on a narrow path always along the mountain, up and sometimes a little down, only to have to go up again a few seconds later.

After the climb, there was water from a rainwater catcher that had been set up there for hikers. The reason: this section is one of the driest parts of the trail. I can't imagine how people made it over the mountain in dry years without this rainwater catcher. Because the next natural water source was only after almost 38 km on the side trail to Superior from my starting point. The danger is great that this will be dry by then.

It was a long day with 40 km, not all of which was on the trail. There was a beautiful side trail to Superior through Arnett Canyon. The scenery was great, only the campground was questionable.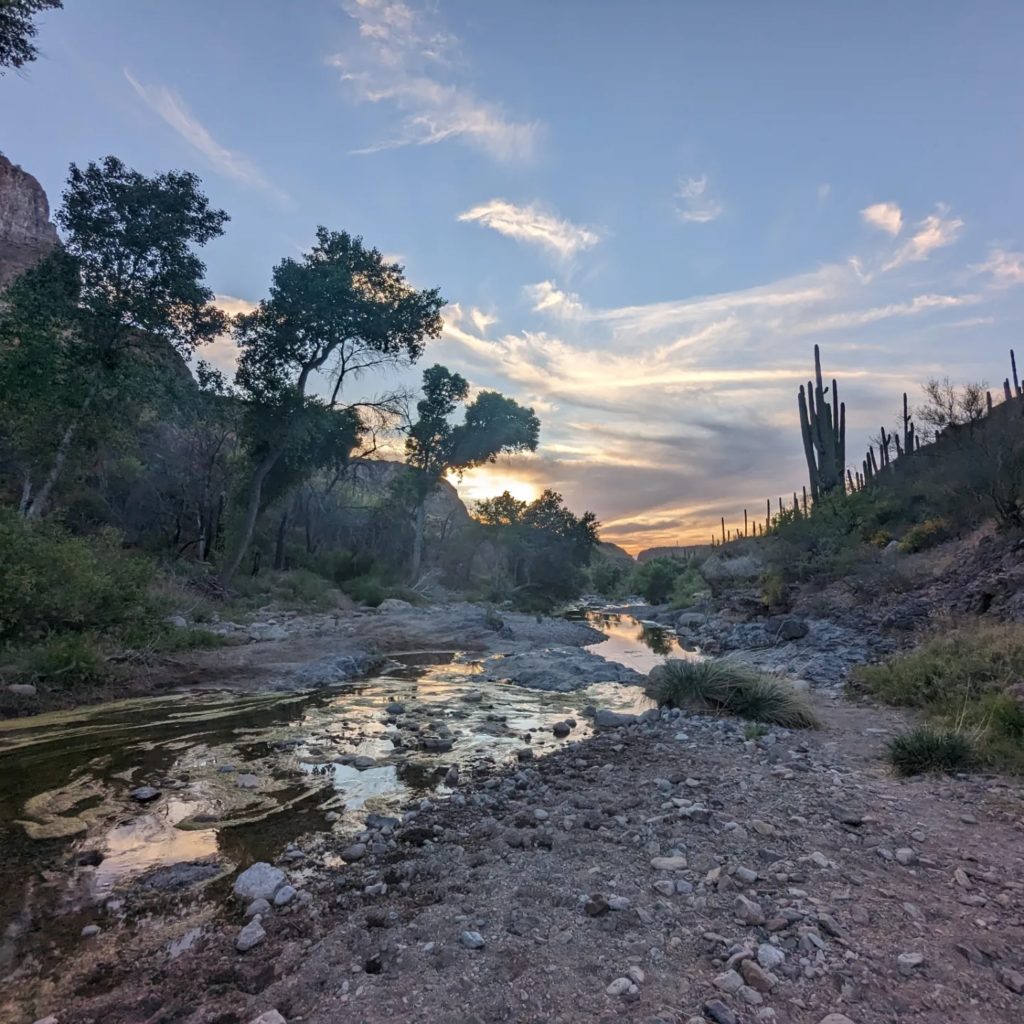 Day 18: Today was a short but very nice day of hiking. Katie and I hiked to Superior via the Arnett Canyon Trail and the Legends of Superior Trail. After 6 miles, we had a slushi and a resupply at the first gas station.

Also, goodbye to my hiking friends for whom it was to be the last day. We hung out all day, went for coffee and then said goodbye to each other towards evening.

A trail fishing boat brought us back to the trailhead. Today ended with under 20 km of hiking. Shortly before that I stumbled over my first turtle and well, as usual, there was a rattlesnake.